Print
Resources
Community Development provides a variety of resources including data, mapping tools, contact information, and peer group analysis with the goal of aiding our public and private partners in their work to encourage community investment and fair and impartial access to credit in low- and moderate-income communities.
Community Development Financial Institutions (CDFIs) are specialized financial institutions operating in markets that are underserved by traditional financial institutions. This section provides information on CDFIs, with a particular focus on the Southeast region of the U.S. In addition, it includes a dedicated section on CDFI banks, also known as Community Development Banks (CDBs).
The Community Reinvestment Act encourages depository institutions to help meet the credit needs of the communities in which they operate, including low- and moderate-income neighborhoods, consistent with safe and sound operations. This page will provide resources and information about successful initiatives and programs for community investment; reinvestment; small-business lending; affordable housing; and community, rural and economic development.
A compilation of links to select data sources and mapping tools are available here. PolicyMap's web-based mapping tool, Map Your Community, is one of the resources provided. Users can create, customize and print maps of communities, counties and states using a select number of economic and demographic indicators.
Home Mortgage Disclosure Act (HMDA) requires lenders to show that they provide fair and non-discriminatory housing credit to their communities.
The Foreclosure Resource Center provides the latest information on the Federal Reserve's efforts to mitigate the impact of foreclosure on our neighborhoods including maps, reports, consumer information and community resources.
The Federal Reserve Bank of Richmond is committed to supporting small businesses in the Fifth District. This web page highlights our programs and resources aimed at helping small businesses access the technical and financial resources they need.  They are categorized by location: VA, MD, NC, SC and WV.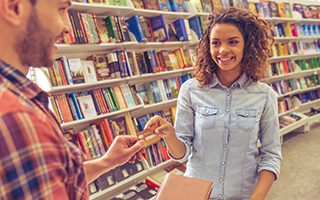 Credit Card Rules & Students
Check out these videos to learn more about credit card rules impacting college students.