Print
Research
Email Notification
+ Share
Regional Economics Workshop
Fri., Sept. 28, 2018
8:30 a.m. - 4 p.m.
Richmond Office, Richmond, VA
---
Overview
The Federal Reserve Bank of Richmond holds its eighth annual Regional Economics Workshop on September 28. This year, economists from the University of Alabama, the Bureau of Economic Analysis, George Washington University, Johns Hopkins University, and Georgetown University will share their insights on regional economics.
Agenda
8:30 a.m.
Registration/Breakfast
9:00 a.m.
Welcome and Introductions
Andy Bauer, Senior Regional Economist, Federal Reserve Bank of Richmond
Kartik Athreya, Executive Vice President, Federal Reserve Bank of Richmond
9:15 a.m.
Erik Johnson
Assistant Professor, University of Alabama
Valuing Curb Appeal: A Machine Learning Approach
10:00 a.m.
Scott Wentland
Research Economist, Bureau of Economic Analysis
Monetary Policy and the Housing Market: Evidence from National Microdata
10:45 a.m.
Break
11:00 a.m.
Raymond Owens
Senior Economist and Policy Advisor, Federal Reserve Bank of Richmond
Rethinking Detroit
12:00 p.m.
Lunch
1:00 p.m.
Paul Carrillo
Assistant Professor, George Washington University
House Price Markups and Mortgage Defaults
1:45 p.m.
Break

2:00 p.m.
Luis Quintero
Assistant Professor, John Hopkins University
A New Approach to Estimating Equilibrium Models for Metropolitan Housing Markets
2:45 p.m.
Ferdinando Monte
Assistant Professor, Georgetown University
The Geography of Consumption
3:15 p.m.
Adjourn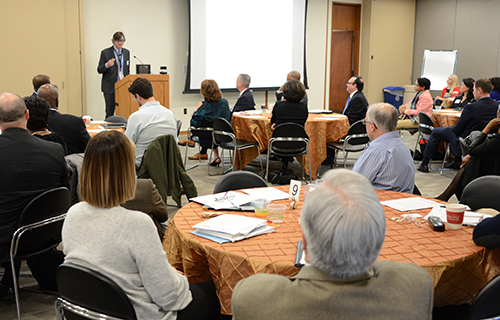 This pamphlet summarizes the research presented by six economists at the Richmond Fed's eighth annual regional economics workshop.