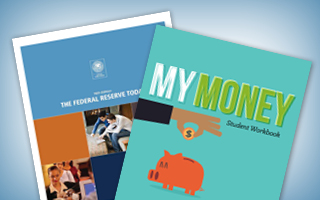 Order single copies and classroom sets or subscribe to other education publications from the Richmond Fed.
Print
Your Connection to the Economy and the Federal Reserve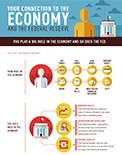 Have you ever wondered why the Federal Reserve matters to you? This infographic guides you through your role in the economy, the Federal Reserve's role in the economy, and the ways the Federal Reserve connects to your daily life.
---
Looking for a way to reinforce the concepts found in the infographic? Check out this activity from the Federal Reserve Bank of Atlanta.
Related Resources
To find out more information about the structure and functions of the Federal Reserve check out these other resources:
The Federal Reserve and You is a video production that will show you how the Federal Reserve affects your life every day.
The Federal Reserve Today provides a detailed explanation of the functions, objectives, and organization of the Federal Reserve System.
The Federal Reserve System Purposes and Functions details the structure, responsibilities and aims of the U.S. central banking system.
Looking for more infographics to teach economics and personal finance? Check out the infographics available from the Federal Reserve Bank of Atlanta.
Standards Correlations
The content of the infographic, in conjunction with other instruction, can be used to address the following standards:
Voluntary National Content Standards in Economics
Content Standard 11: Money and Inflation
Content Standard 12: Interest Rates
Content Standard 20: Fiscal and Monetary Policy

National Standards for Financial Literacy
Standard II: Buying Goods and Services
Standard III: Saving
Standard IV: Credit
Standard V: Financial Investing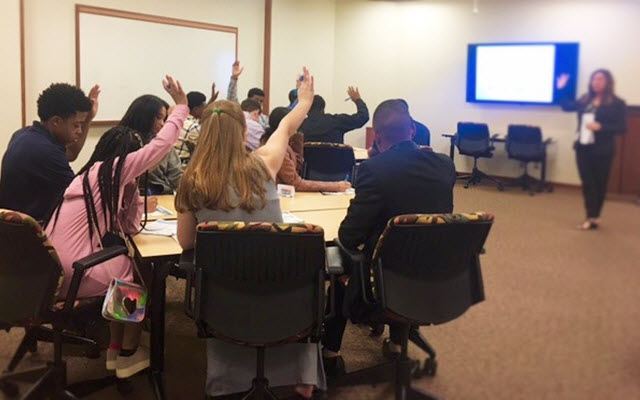 What Does the Fed Have To Do With Me?