Econ Focus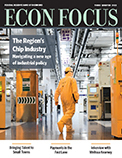 Econ Focus is the economics magazine of the Richmond Fed.
The latest issue looks at our region's semiconductor industry, the new FedNow payments service, and community colleges as anchor institutions.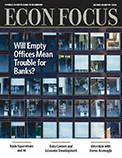 In this issue: shrinking office demand, Virginia's data center industry, AI and bank supervision, and more.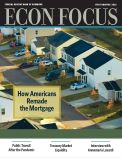 In this issue: public transit after the pandemic, the Treasury bond market, financial literacy, and more.