2021 CDFI Survey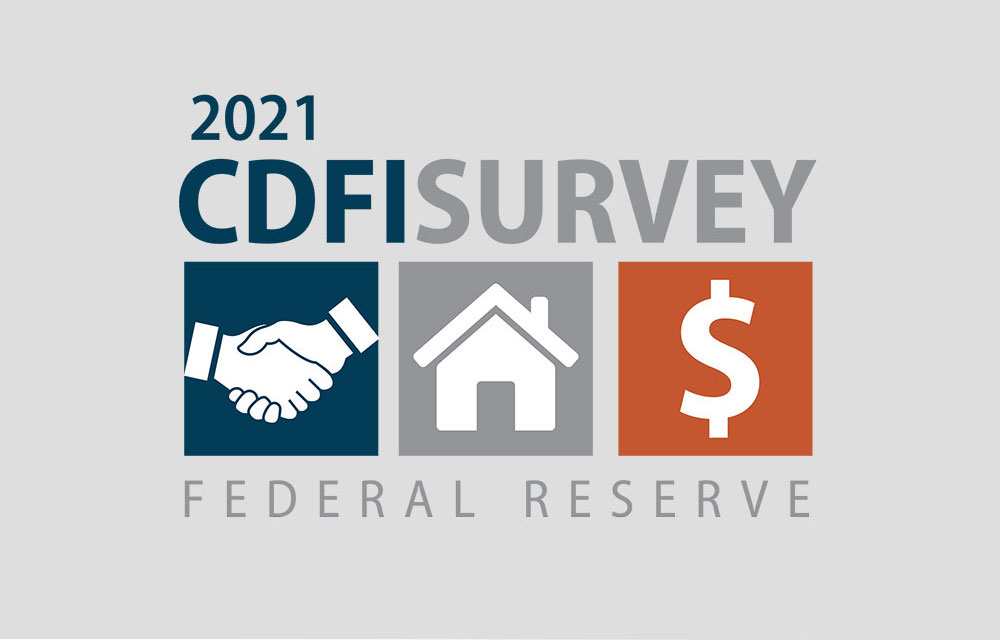 CDFIs play a central role in ongoing work towards an equitable economic recovery as they help consumers, small businesses, and communities access funding. From March 22 through May 14, 2021, the Federal Reserve fielded the 2021 CDFI Survey. The effort gathered information from 345 CDFIs on their financial well-being throughout the COVID-19 pandemic, operational gaps and challenges, and effects on their clients and the communities they serve.
Key Findings:
Respondents to the 2021 CDFI Survey indicated a widespread influx of new customers, strong funding streams throughout the pandemic, and generally positive current financial states. In last year's special COVID-19 CDFI Survey, CDFIs had expressed concern about their ability to respond to the COVID-19 pandemic financially.
Among CDFIs that provided client information in the 2021 survey, almost all of them took on new clients since March 2020. Many new clients were directly tied to COVID-19 pandemic funding, including those seeking access to pandemic financial assistance programs, and those seeking technical assistance for loan and grant applications.
Four out of five respondent CDFIs described their current financial state as moderately strong or very strong, with nearly half indicating very strong.
More than three-quarters of respondent CDFIs indicated they were unable to provide all the products or services they would like to offer on a sustained basis. The majority of these CDFIs cited limited staffing and capital as constraints.
Most respondent CDFIs said that loss of income or revenue was the most significant challenge facing their clients in 2020 and 2021.
Detailed findings from the 2021 CDFI Survey can be found at FedCommunities.org, the Federal Reserve System's gateway to community development insights.
The 2021 CDFI Survey effort is a partnership of the Federal Reserve, the CDFI Fund, Opportunity Finance Network, the Alliance of African American CDFI CEOs, CDFI Coalition, the Native CDFI Network, the Community Development Bankers Association, Inclusiv, First Nations Oweesta Corporation, NeighborWorks America, the New York State CDFI Coalition, and the Asociación de Ejecutivos de Cooperativas de Ahorro y Crédito de Puerto Rico.
Question or comments? Please contact Surekha Carpenter.