Fellowship Program
Announcing the 2024 Center for Advancing Women in Economics Fellows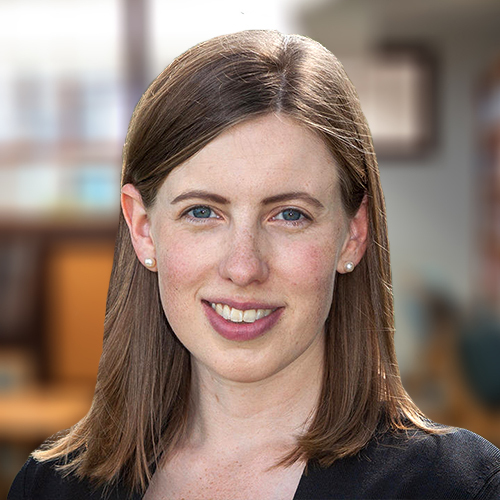 The Richmond Fed's Center for Advancing Women in Economics (AWE) is pleased to announce the selection of its two inaugural fellows: Stephanie Johnson and Oliko Vardishvili. The Fellowship Program at the Center for Advancing Women in Economics (AWE) is a unique initiative designed to support the academic success of women research economists in the early stages of their careers.1
Stephanie Johnson is an assistant professor of finance at the Jesse H. Jones Graduate School of Business at Rice University in Houston, Texas. Her research focuses on household finance and empirical macroeconomics.
Johnson was an analyst at the Reserve Bank of Australia in the Financial Stability Department prior to starting her graduate studies. She completed her doctorate in economics from Northwestern University in 2019 and earned a bachelor's degree in economics with honors from the University of Tasmania.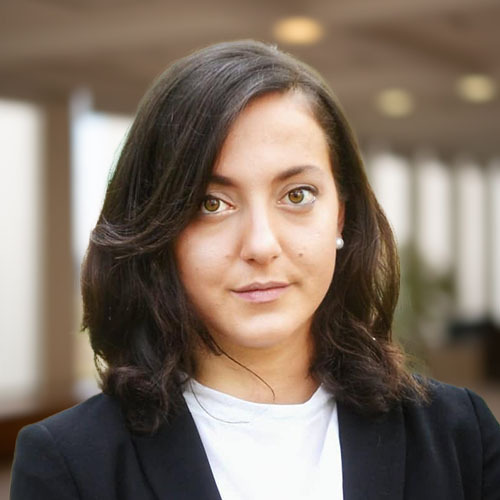 Oliko Vardishvili is an assistant professor in the Department of Economics at the University of California, Irvine. As a quantitative macroeconomist, she is dedicated to researching questions in fiscal, education and health policies. Vardishvili's work focuses on examining the influence of costly postsecondary education on access to education, productivity, innovation, and income inequality dynamics. On a separate research line, she studies policy measures to address the epidemic of chronic conditions in the United States. She studies policy measures to address the epidemic of chronic conditions in the United States.
Vardishvili completed her doctorate degree in economics from the European University Institute in Florence in 2021, Italy, a master's degree in quantitative economics from the University of Konstanz, Germany, and a bachelor's degree in economics from Tbilisi State University, Tbilisi, Georgia.
About the Fellowship
As fellows, Johnson and Vardishvili will attend two CORE Week programs, a unique platform aiming to advance research and collaboration in the economics profession. Attending these programs provides Fellows with the opportunity to interact with a diverse group of academic economists, fostering both formal and informal networking opportunities.
Moreover, the fellowship includes funding to attend one of the leading networking conferences geared specifically towards women in economics. These events offer a dedicated space for fellows to connect with other women economists globally, further broadening their professional network and providing exposure to a diverse array of research and ideas within the field.
Fellows will also present their research at one of the Richmond Fed's online brownbag seminars. These seminars serve as a platform for promoting discussion and feedback on ongoing research, contributing to the academic progression of our fellows.
In sum, the Fellowship Program at AWE provides a comprehensive platform for young women economists to strengthen their network, develop their research, and advance their careers within a supportive community.
Applications for the 2025 Fellowship open in Spring 2024. Stay tuned for more information.
1
The term junior woman usually refers to anyone identifying as a woman or as nonbinary who is untenured, or who has received a Ph.D. less than seven years ago; but could also refer to a woman who has not yet presented papers widely.