Print
Econ Focus
Email Notification
+ Share
First Quarter 2018
Features
Do Entrepreneurs Pay to Be Entrepreneurs?
Some small-business owners are motivated more by values than financial gain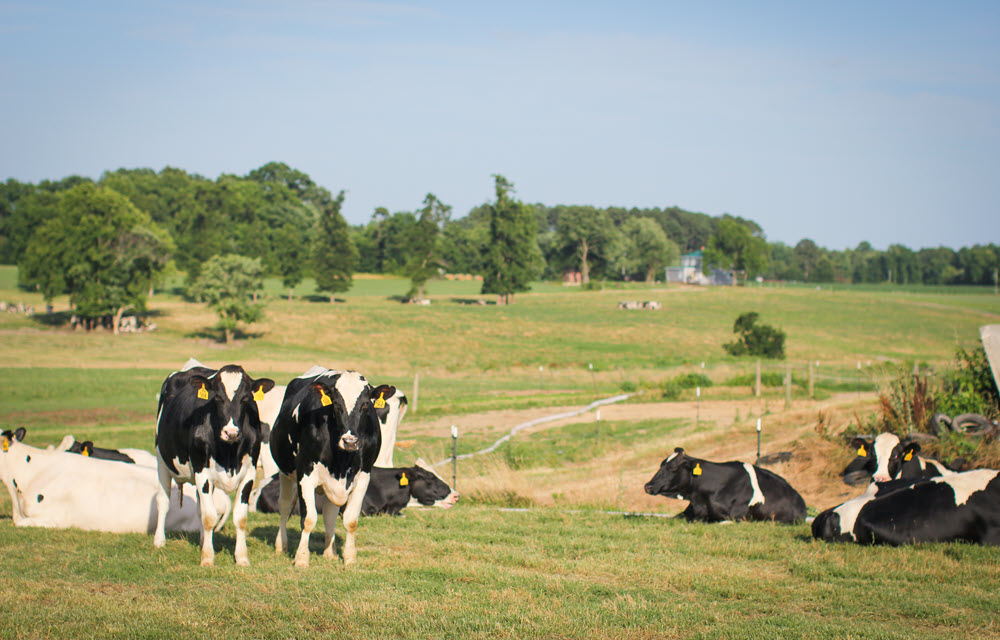 COURTESY OF RICHLANDS DAIRY FARM
Download article
The Jones family has been farming in Blackstone, Va., longer than the United States has been a country. From the mid- 18th century to the mid-20th century, they grew mostly tobacco. In 1954, "Grandpa" Jones returned to the farm with a degree in agronomy from Virginia Tech and decided to try his hand at dairy farming. His decision proved to be prescient. Milk prices rose steadily over the next several decades, while tobacco lost its luster in the wake of growing health concerns over its use.
Coley Jones Drinkwater, her brother Thomas "T.R." Jones, and her sister-in-law Brittany Willing Jones are the third generation of dairy farmers at Richlands Dairy Farm. But despite the long history of their family's business, their parents never pressured them to follow in their footsteps.
"They wanted a better life for us," says Drinkwater. "It's a good life, but it's a very hard life."
It has become even harder in recent years. Milk prices, which normally move in three-year cycles, have been in a slump for the last three years. Most farmers don't expect a rebound anytime soon. The weather has been unusually dry in Virginia over the last decade, affecting how much corn the Joneses can grow to feed their cows, and requiring them to rely more on feed from outside suppliers. And the Trump administration's recently announced tariffs on steel and aluminum have introduced some uncertainty about the costs of maintaining their aging equipment.
"The most challenging thing about dairy farming is that there are so many variables over which you have no control," says Tracey Jones, Drinkwater's mother. "It makes it hard to plan."
That uncertainty is something dairy farmers have in common with most entrepreneurs. One in five new businesses fail in their first year, and only half survive to their fifth anniversary, according to the Bureau of Labor Statistics. In theory, those greater risks should come with the chance for great rewards. The typical image of an entrepreneur is someone like Henry Ford or Bill Gates — an innovator who starts with an idea and a small company and eventually grows their business into a cornerstone of the economy.
While it's true that most businesses start small, most also stay that way. According to the Census Bureau, nearly 90 percent of firms in America employ fewer than 20 people. Most of these entrepreneurs never experience the windfall profits and success of a Ford or Gates. In fact, owning a business can often seem like a losing proposition. A 2000 study by Barton Hamilton of Washington University in St. Louis found that the median entrepreneur earned 35 percent less over 10 years than they would have if they had been traditionally employed.
Given the risks and costs of running a business, what motivates entrepreneurs to keep going? And what role do they play in the overall economy?
Being the Boss
It's unlikely anyone would choose to be a farmer if they didn't enjoy it. The work is hard and dangerous, and it can be a lonely, all-consuming way of life.
"Forty years ago, you had grange organizations, and everyone went to church on Sundays," says Jones. "Now, all of these organizations are losing members. What used to be the social life of a farmer is disappearing."